2017 Market Outlook Report New Hampshire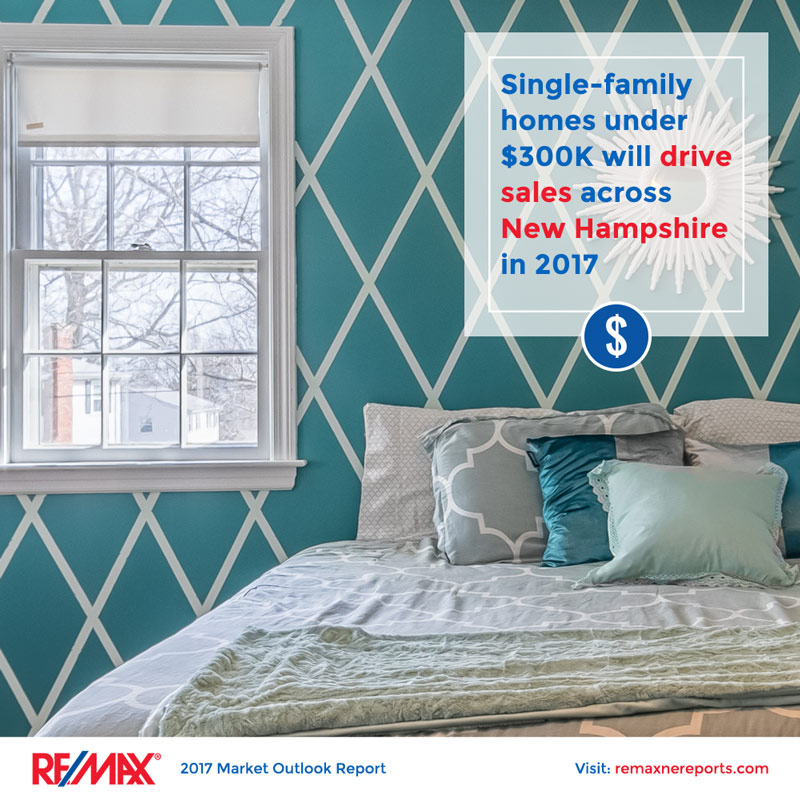 CONTINUED STRENGTH IN 2017
Its convenient location to major cities makes New Hampshire a desirable place to live. Low inventory and interest rates have kept it a seller's market in cities like Portsmouth and Nashua. Millennial's and first-time buyers are drawn to commuting options, especially in the southern region.
Affordability Driving Demand
Particularly in the $300K and below range, average days on market is expected to remain stable. Brokers predict inventory will increase slightly in Portsmouth and remain low in Nashua, where competition is fierce among downsizers and first-time buyers. Affordability will remain a driving factor for sales in New Hampshire.
Click Here for complete Market Outlook 2017 Report
Thinking of making a move? Give me a call 978-325-1595 or shoot me an email, I'll look forward to hearing from you!
Best,
Shevaun