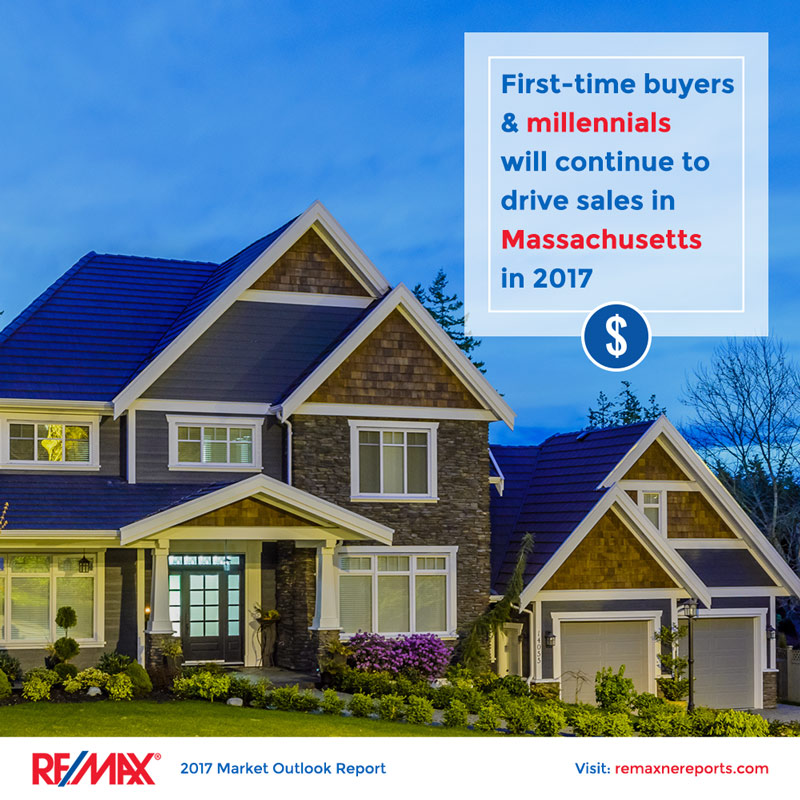 EARLY 2017 SELLER'S MARKET
Massachusetts will continue to thrive as a seller's market with record-low inventory entering 2017. In certain areas, brokers indicate there is potential for more of a market balance later in the year, as buyers may begin to push back on rising prices. Demand for single-family homes will continue to dominate sales in the state.
Stable Days on Market & Median Prices
In the city, the average days on market is 45, and this is expected to remain relatively the same in 2017. Suburban areas like the North Shore will continue to see quick turnover, particularly in the $300K range, where inventory is scarce and demand is high among first-time, millennial buyers who seek move-in ready homes.
Click Here for 2017 Real Estate Market Outlook Report

Thinking of making a move? Give me a call 978-325-1595 or shoot me an email I'll look forward to hearing from you!
Best,
Shevaun