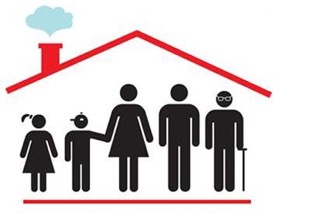 Multigenerational Living is "IN"
Suppose you're buying a home and suppose, too, that you have an elderly parent or adult child who'd like to live in your home with you. Why not buy a home together as a family?
If that sounds smart to you, you're not alone.
In fact, a recent study by the National Association of Realtors found that 14 percent of U.S. home purchases last year involved a multigenerational household of adult children, plus parents, grandparents or both.

There are myriad reasons that more American households now consist of two or more generations under one roof: Debt-saddled millennials can't afford to move out on their own; boomers worried about their aging parents want to keep them close at hand; live-in grandparent babysitters can help offset the price of child-care; a rise in immigrant families for whom inter-generational living is the norm.
In addition to demographics, the economic realities of rising home prices and stagnant wages make multi-generational housing an increasingly smart fiscal move. Costs become more efficient as more people in one house can share the costs.
Things to think about:
More families are living with more than one generation of adults under one roof.
Everyone in the house needs space and privacy.Sometimes you have to be creative to carve out private space.
As always, the home's location is important.
If your thinking about Multigenerational Living, here is the perfect home.
Visit us this Sunday 4/24 from 12 to 2 pm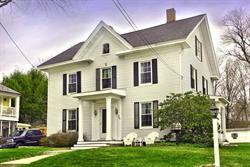 366 Main Groveland, MA offered at $575,000
Waterfront Property with Attached Apartment
Click Here for detailed list sheet, Drone Flyover & 3D Video Tour w/ floor plans. http://www.croninteam.com/366-main/

For a private showing of this home or if you are interested in marketing your home call Shevaun now at 978-325-1595